Two Of Cups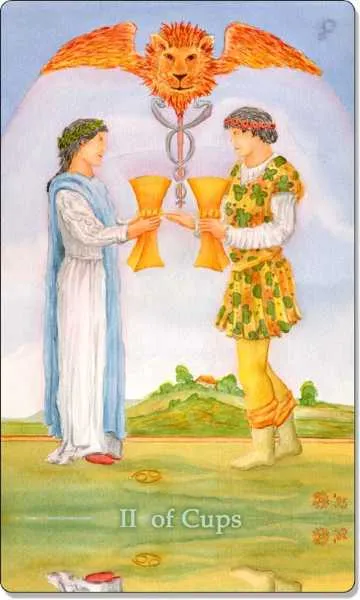 What Does Two Of Cups Tarot Card Mean? Keywords: Love, harmony, romantic attachments, working partnerships, fun friendships,social butterfly, emotional battles, misunderstandings, separations, need for a break, dissolution,acting rashly, look for common ground.
Two Of Cups Meanings And Description
In Tarot Reading, the Two of Cups often refers to one's partnerships. In many cases, this is a true love card. The Two of Cups is associated to harmony and collaboration.
---
Tarot Cards Upright And Reversed Meanings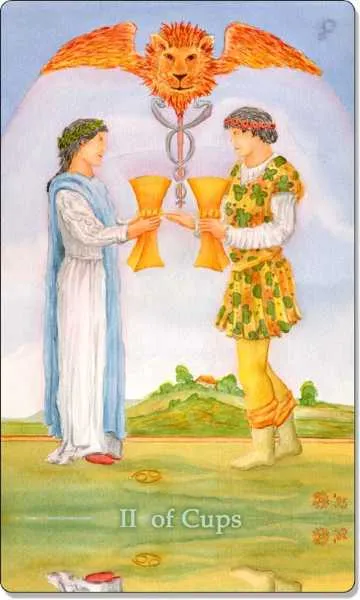 Two Of Cups Upright Meaning
New Partnerships
Marriage or proposals
Cooperation and coloration
True Love
Self-love and acceptance
Commitment
New Agreements
Partnerships of any kind
When the Two of Cups appears, partnerships of every kind will benefit. If it is a matter of love, established relationships will become even more loving.
For those who are looking for love, a new important affair will start. For those who are looking for love, a new important affair will start.
When a friendship is indicated, it will be a strong relationship filled with warmth and fun. With the perfect balance the Two of Cups provides, every type of relationship will benefit and prosper.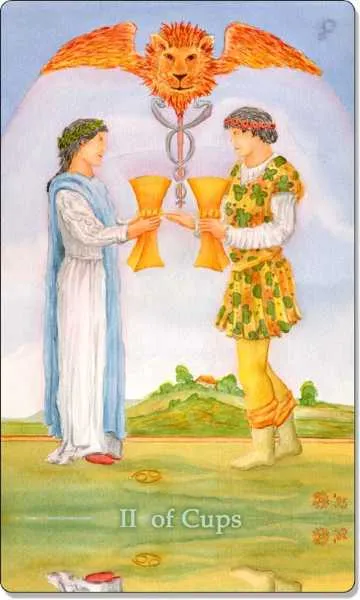 Two Of Cups Reversed Meaning
Separation
Incompatibility
Feelings of rejection or abandonment
Conflict and misunderstandings
Neglecting those closest to you
Lack of balance within one's self
Divorce or infidelity
Emotional hardships and imbalance are suggested with the Two of Cups reversed.
It is a time when it seems hard, if not impossible, to understand where others are coming from. Arguements go around in circles and it may feel like the current situation will never get resolved.
Often, the best thing you can do is to just take a break; give yourself and others time to calm down and then reassess the situation. It's important to take things slowly and not do anything too rash.
While it may seem hopeless, all is not lost. There is no need to think of abandoning a relationship completely. All you need is a little time and understanding.